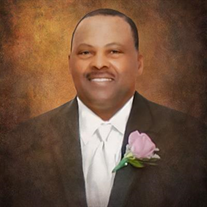 Joseph Harvey Edelen, age 67, of Newburg, Maryland transitioned into eternal paradise on July 14, 2017 at the University of Maryland Charles Regional Medical Center in La Plata, Maryland.

Edelen was affectionately known as Dad, "Pa-pa," and Joe. At a young age, Harvey became a devout member of Holy Ghost Catholic Church in Issue, Maryland. Harvey attended Bel Alton High School, graduating in 1969. He initially planned to enlist in the U.S. Marine Corp. At the time, though he was ready and qualified, he was denied for being the youngest male sibling in his family. Instead, he began working at the Pepco Power Plant where he would retire after 36 years of employment. He was ambitious enough to start his own business, Edelen Marine Construction Inc., 11 years into his Pepco stint. He then went on to work for himself and Pepco, in tandem, for over 25 years.

Harvey, Joe, had a genuinely positive personality. His spirit inspired and touched all those he met, many viewing him as a mentor. He could get a room full of strangers to know exactly who he was in under five minutes, his smile and laugh was infectious. A conversationalist, he loved to talk even if he didn't always listen. A selfless man, this flaw was easily forgiven for Harvey would satiate the needs of others before his own, often exceeding expectations to make sure his loved ones were happy. A one-of-a-kind family member, many friends of his and his kids became adopted family members. He was an exemplary example of community support.

Joseph Harvey Edelen was born on May 22, 1950 in Rock Point, Maryland to the late Claude and Leola Edelen. In 1964 Harvey met the love of his life, Ruth T. Swann, whom he married in 1970. In addition to his loving wife Ruth, his loving presence will also be cherished and celebrated by his children, Chris, Michelle (David), Nicole (Russell) and Raheem; his grandchildren, Alexsea, Zakaira, and David III; his siblings, Charles, Liz, James, Inez, Roscoe (Darlene), Joanne (Larue), Laura Jean, and Cynthia (Samuel); his sibling-in-laws, Peggy (Nathan) and Shirley Swann; his godchildren, Tony Tolson, Gregory Woodland, Terrence Bushrod, Na'Zyia & Za'Nyia Hicks. In addition to those listed above, many great nieces and nephews, friends and community members will cherish his memory as well. Arrangements by Raymond Funeral Service.

My Angel up in Heaven, I wanted you to know
I feel you watching over me, everywhere I go
I wish you were with me, but that can never be,
memories of you in my heart, that only I can see

My Angel up in Heaven, I hope you understand,
that I would give anything, if I could hold your hand
I'd hold you oh so tight, and never let you go, and all the love inside of me
To you I would show.

My Angel up in Heaven, honey, for now we are apart, you'll always live inside of me, deep within my heart.