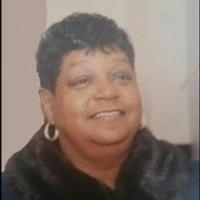 Rose Marie King departed this life on July 3, 2017, at Fort Washington Medical Center. Rose, affectionately known as "Doll", was born February 8, 1945 to the late Luther King and Helen Hancock of Marbury, MD. She is survived by two daughters, Djuna Withers (Michael) and Chanel King, one son, Stacey King (fiancée Gloria Shaffer), one very special cousin/daughter, Tammy Hancock (Dietrich) and seven grandchildren and one great grandchild.

Doll resided for most of her life in Marbury, MD, and later moved to Bryans Road. She graduated from Pomonkey High School in 1963 and went to work for the U.S. Naval Ordinance Station located in Indian Head, MD. Rose later worked for United States Postal Service for 43 years and retired as a Postal Clerk in 2008. Rose was a dedicated member of the Pleasant Grove Missionary Baptist Church (MBC). She enjoyed spending time with family, friends and cooking. Doll was willing to help whenever and wherever she could.

The Home Going Celebration will be held on Saturday July 8, 2017 at the Pleasant Grove MBC, Marbury, MD. The viewing will be from 9-11 am, followed by the Home Going Celebration. The burial will be at the Pleasant Grove MBC. In-lieu of flowers, donations can be sent to the Pleasant Grove MBC in her memory. Viewing, 9:00 am until time of service, 11:00 am, Saturday, July 8, 2017 at Pleasant Grove Missionary Baptist Church, 5560 Pleasant Grove Road, Marbury, MD 20658. Interment, church cemetery. Arrangements by Thornton Funeral Service.