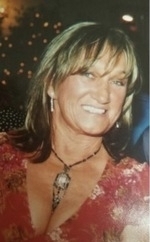 Ethel Quade Ressler was born March 7, 1944 to Ignatious and Mary Pilkerton in Mechanicsville, Maryland. Ethel grew up on the shores of Patuxent View Farm with her sisters and brothers, Harold Pilkerton, Doris Johnson, Donald "Duck" Pilkerton, and Mildred "Susie" Tippett. Ethel started working at the age 17 as a bus driver for the Family's school bus contracting business. Eventually running her own school bus contracting business, Ethel faithfully devoted over 50 years of her life driving the youth of St. Mary's County to school each day. Her work gave her great pride and purpose.

Ethel always had a colorful outlook on life and was an eccentric soul. She absolutely loved spending time with her family and getting out and about. The past few years of her life found her struggling, but she has now gained her angel wings and is freed from her worldly ailments. She will be greatly missed every day.

She is survived by her children, Jeannie Quade-Fink of Myrtle Beach, SC and son, Charles "Rusty" Quade, of Mechanicsville. Grandchildren, Lauren Fink-Floeck of Jacksonville, NC and Lindsey Fink of Charlotte NC. She is also survived by her siblings, and two great-grandchildren, Ella & Elizabeth Floeck.

In lieu of flowers, please make a donation to the Hospice House of St.Mary's to help them continue supporting their mission of helping those peacefully pass into their next life. A Funeral Mass will be held Friday, July 7th at 11am at Sacred Heart Church in Bushwood, MD. Wake to follow. All family and friends are invited. Arrangements by Mattingley-Gardiner Funeral Home.