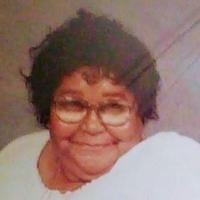 Joyce Elizabeth Gray departed this life on Saturday, June 30, 2017, at Southern Maryland Hospital in Clinton, Maryland. God picked a flower for his heavenly bouquet that has bloomed beautifully with the bright rays of sun and the nourishments of the rain. Joyce was born to the late James Lester and Pauline Adele Wilkerson on July 14, 1940 in Washington, DC. She was the fourth child of six children.

Joyce was educated in DC Public Schools and graduated from Spingarn Senior High School. She was employed as a Seamstress at the Naval Ordnance Station where she later retired after 20 years of service. As a child, Joyce was affiliated with Saint Vincent DePaul Catholic Church. Later in life she became a member of Alexandria United Methodist Church where she served in the choir and on the usher board. Joyce was also a member of the Indian Head Senior Citizen Center. Joyce loved to dance, shop, sew, listen to music and play bingo, and let's not forget how she loved to collect her many elephants. She truly loved spending time with her family. She also especially enjoyed the family reunions and cookouts.

On November 11, 1967 she was united in holy matrimony to Clarence Gray, Sr. and from that union Derrick and DeWayne were born. Joyce was dedicated to her family. Whenever there was a problem, you bet she had a solution. She loved people, she loved GOD and it showed in everything within Joyce. In addition to her parents, she was preceded in death by her two brothers, James and Ronald Wilkerson, one sister Lorraine Myers, two brothers-in-law, John Gray and Charles Gray, three sisters-in-law, Roxie Swann (Charles), Constance Thuse and Lillian Johnson.

Joyce leaves to cherish her memories a loving and devoted husband, Clarence "Rabbit" Gray, two sons, Derrick and DeWayne (Linda) Gray, seven grandchildren, Erica Hart, Lisa Stringer, Derricka Gray, Veronica Gray, Lamont Gray, Mia Thomas and Tierra Coles, one great-grandchild, Dior Templeton, one aunt, Sylvia Wilkerson, two sisters, Pauline Posey (Rudolph) and Patricia Butler (Llois Sr), two sisters-in-law, Gladys Gray and Lillian Wilkerson, three godchildren, Marty Posey, Shayla Ball and Wendy Myers, special friend, Cindy Stringer and a host of nieces, nephews, relatives and friends.

Viewing 11:00 am, until time of service, 12:00 noon, Friday, July 7, 2017 in the Chapel of Thornton Funeral Home, P.A., 3439 Livingston Road, Indian Head, MD 20640. Interment, Maryland Veterans Cemetery, 11301 Crain Highway, Cheltenham, Maryland 20623. Arrangements by Thornton Funeral Home.