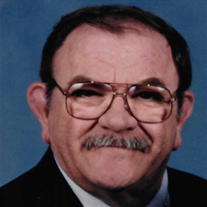 James Joseph Kennedy, 75, of Chesapeake Beach, MD passed away on Tuesday, June 27, 2017, at Anne Arundel Medical Center. He was born in Providence, RI the son of the late Eugene and Winifred (Hudson) Kennedy.

He was the beloved husband of Mary T. (Mazzullo) Kennedy. James was retired from the United States Navy, where he worked as a naval photographer. He enjoyed fishing, watching the Washington Redskins and the Boston Red Sox, collecting stamps and coins, and listening to Oldies music.

Along with his wife, he is survived by three children; Mary Beth Kennedy (Jonathan), Jamie Lynne Kennedy-Jones (Jonathan), and James J. Kennedy Jr., one grandson; Russell "Mac" Jones, and brother; Robert Kennedy. He was preceded in death by his brother Eugene Kennedy, Jr.

Interment will be at Maryland Veterans Cemetery, Cheltenham, MD, at a later date. In lieu of flowers, memorial contributions may be made in James' memory to the Chesapeake Bay Foundation, 6 Herndon Avenue, Baltimore, MD, 21211 or a charity of your choice. Arrangements by Lee Funeral Home.