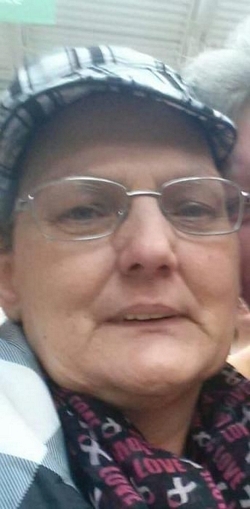 Brenda Mae Henehan, 53, of Mechanicsville, MD passed away on June 24, 2017 in Mechanicsville. Brenda was born in Louisville, KY to the late William Michael Henehan, Jr. and Ethel Susan Ogden Henehen.

She had lived in Southern Maryland for the past 45 years. Brenda had been employed as a clerk in a liquor store. She loved playing pool and she was actively involved in Special Olympics.

Brenda is survived by her loving companion of 28 years, David Michael Boyer; son, Steven and his wife, Olivia; daughter, Shelby Nicole Boyer; sisters Donna (John) Grande and Joyce (Gary) Tipton and one grandson, Brandon Clark. Her brother, Roland Harry Bowen, predeceased her. Arrangements by Raymond Wood Funeral Home.