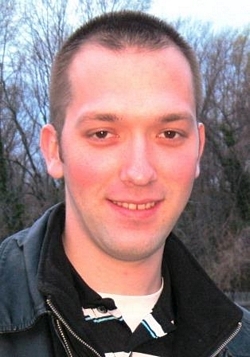 John Bryce Darling II, 34, of Lexington Park, MD passed away on June 13, 2017 at his residence. Born October 8, 1982 in Webster, TX he was the son of Janice R. Stevens and John B. Darling.

Bryce graduated from Patuxent High School where he played saxophone in the marching band. He was a steamfitter for Local Union 602. Bryce was a great musician, writing and playing his own songs on the keyboard and guitar. He was a man of great faith, a Christian who played in church worship services.

Bryce is survived by his mother, Janice R. Stevens and Chris Stevens of Hollywood, MD; his father, John B. Darling and step-mother, Jennifer Ann Sprague of St. Leonard, MD; his fiancé Christine Thurstin of Lexington Park, MD; his brothers, Bryan Ross Darling of Lusby, MD, Austin Cameron Darling and Jake Alexander Darling; his step-brother, Jon Benjamin Sprague; his step-sister, Cassandra Dewald; and his grandmothers, Myrel A. Nickey of Hollywood, MD and Ruby F. Darling of Spring, TX.

Family will receive friends on Tuesday, June 20, 2017 from 6:00 p.m. until 8:00 p.m. at Rausch Funeral Home, 20 American Lane, Lusby, MD 20657. A funeral service will be held on Wednesday, June 21, 2017 at 11:00 a.m. in the Rausch Funeral Home Chapel. Interment will follow in Middleham Chapel Cemetery, 10210 H.G. Trueman Road, Lusby, MD 20657. Memorial contributions may be made to the charity of one's choice. Arrangements by Rausch Funeral Home.