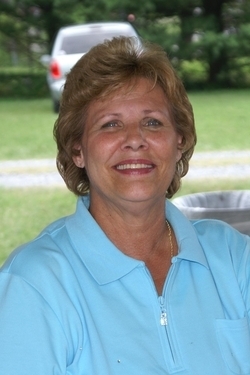 Dianne Curley Rudolph, 71, of Mechanicsville, MD passed away at MedStar St. Mary's Hospital on June 13, 2017. She was preceded in death by husband, George Frank Rudolph; her parents, M. Audrey and William Edward Curley, Jr. and her brother, William Edward Curley, III. She was born on May 30, 1946 in Philadelphia, PA. She enjoyed recruiting her grandchildren, nieces and nephews as Dallas Cowboy fans. She also enjoyed old movies and spending time with her family.

Dianne is survived by her daughters, Tracy Dickerson (Danny), of Mechanicsville, MD, Frankie Suite (Wayne) of Mechanicsville, MD , Karen Carty (Charles) of Mechanicsville, MD, and Marianne DuBell (Joseph) of Sandford, FL; her grandchildren, Krystal Goldsmith, Melinda Carty, Ashley Rodriquez, John Wayne Suite, Jr., Tiffany Hawley, Allison Hauck, Dianne Carty, Sean Hawley, Seth Dickerson, Vincenz Dickerson and Xander Carty; her sisters and brother, Joanne Burch, Elizabeth Mellen, Susanne Morgan, Audrey Anne Mabie, Michael Curley and Marianne Buckler; 9 great grandchildren; and numerous nieces and nephews.

A graveside service will be held at Queen of Peace Cemetery, 38833 Chaptico Road, Mechanicsville, MD 20659 of Monday, June 19, 2017 at 11AM, followed by a Celebration of Life at the American Legion Post No. 238, 6265 Brandywine Road, Hughesville, MD 20637. Pallbearers are: Philip C. Burroughs, Williams Hawkins, Jr., Thomas (TJ) Buckler, Stephen Hawkins, John J. Burch, Jr., Seth Dickerson and Vincenz Dickerson; honorary pallbearers are: Christian Burch, Xander Carty, Cameron Quade, and Thomas Richard Kramer. Arrangements by Brinsfield Echols Funeral Home.