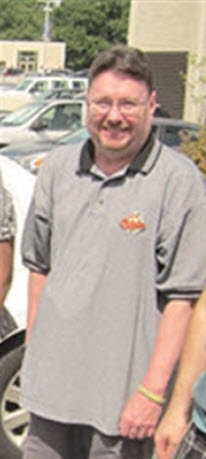 Mr. Shawn Michael Huffnagle died peacefully at his home on June 14, 2017 in Lexington Park, Maryland at the age of 51. Shawn was born on September 5, 1965 in Prince George's County Maryland, on Andrew's Air Force Base to Joseph Ralph Huffnagle and Margret Mary Carrol Huffnagle. He graduated from Central High School in 1984 in Temple Hill's, MD. He joined the United States Navy from 1984-1991 and honorably discharged in 1991 as a Weapons Technician and 8 year Veteran.

Shawn is survived by his sister, Colleen Marie Huffnagle and brother Joseph Francis Huffnagle (Kim), niece's Dominique Nichole Huffnagle, Porche Renee Dunnington and Aryanna Diane Huffnagle, nephew's Daquan Joseph Dunnington, Joseph Isiah Huffnagle and Matthew Nicholas Huffnagle whom he loved dearly as if they were his own children. He is preceded in death by his parent's, Joseph Ralph Huffnagle and Margret Mary Carrol Huffnagle and his Aunt Anne Wood.

A funeral is scheduled for Wednesday, June 21, 2017 at Briscoe-Tonic Funeral Home in Waldorf, MD with an interment at Cheltenham Veteran's Cemetery in Cheltenham, Maryland. Kenneth Greenfield will officiate the ceremony. All are welcome to attend and celebrate Shawn's life.