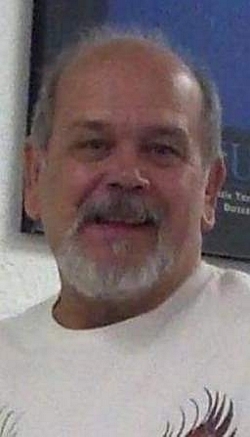 Alvin Rawlings "Chuck" Thorne, III, 61, of Lexington Park, MD passed away on June 11, 2017 at Washington Hospital Center. Born June 14, 1955 in Washington, DC, he was the son of Jetta Lou (Vallalay) Thorne and the late Alvin Rawlings Thorne, II.

Chuck graduated from Friendly High School. He moved to St. Mary's County from Waldorf, MD in 2005 and was the restaurant manager for The Captain's Table in Solomons and Waldorf for 11 years. He was a member of the American Legion Post 274 SAL.

Chuck was a rare breed. He was warm, patient, caring, and loving humbled man. He lived his life in a simple manner and was loved and respected by all who knew him. He had a great sense of humor and a smile that showed his kind soul. He was dubbed Sunshine because that's how he lived each day no matter what life brought. His love for his family was unyielding and without judgment. Chuck was plagued with illnesses for many a year, but he never lost sight of any blessing that each day would bring. He was a fighter through all his illnesses and defied so many unfavorable odds that were against him. He will always be remembered for his "Never let em see you sweat" attitude. He lived life to the fullest. He was a blessed man, and we were blessed to have him if only for awhile.

Chuck is survived by his wife, Rossie V. Jaso; his mother, Jetta Lou Thorne of Waldorf, MD; his children, Daniel R. Moudry of Chesapeake Beach, MD, Tracy D. Moudry of Waldorf, MD, Brieann W. Jaso of Lusby, MD, Garrett G. Jaso of Lusby, MD; his honorary daughters, Brittany Caruso of Chesapeake Beach, MD and Grace Reinhart of Lusby, MD; his siblings, Jeff D. Thorne of Hughesville, MD, Jetta L. Martyn of White Plains, MD and Regina L. Thorne of Waldorf, MD; one grandchild, six nieces, six nephews, 7 great-nieces, and 7 great-nephews; and his cats, Buddy and Peanut, and his bird, Lil Man. He was preceded in death by his father, Alvin Rawlings Thorne, II; and his brothers, Russell C. Thorne and Kevin E. Thorne.

Family will receive friends on Friday, June 16, 2017 from 4:30 p.m. until 7:30 p.m. with a Funeral Service to follow at 7:30 p.m. at Rausch Funeral Home, 20 American Lane, Lusby, MD 20657. Immediately following the service, all are invited to a gathering that will be held at the American Legion Post 274, Lusby, MD. Memorial contributions may be made to the American Red Cross, P.O. Box 37839, Boone, Iowa 50037-0839 or a charity of one's choice. Arrangements by Rausch Funeral Home.