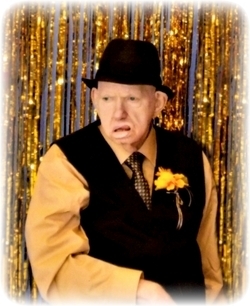 James Stiner Wathen, 82, of Leonardtown, MD passed away June 12, 2017 at MedStar St. Mary's Hospital in Leonardtown, MD. He was born on February 27, 1935 in Clements, MD to the late William L. Wathen and Rose V. Gray. James is survived by his roommate John as well as his other housemates and family at the ARC. He is preceded in death by his parents.

James has been a long time residence of the ARC of Southern Maryland since 1983. He enjoyed being outside and watching television, with his favorite shows being old Western movies and cartoons. He was a good friend to his roommate, John, whom he has shared his residence with since 1983. They were like brothers. Though he had few words to say, his friends and family at ARC knew exactly what he wanted. He enjoyed sightseeing and day trips with the staff. James attended the Adult Day Care for many years but retired due to his failing health. He was greatly loved and will be missed deeply.

Family will receive friends on Monday, June 19, 2017 from 11-12:00 a.m., with a Funeral Service celebrated by Reverend Joe Orlando at 12:00 p.m., at Brinsfield Funeral Home, P.A., 22955 Hollywood Road, Leonardtown, MD 20650. Interment will follow at Charles Memorial Gardens. Arrangements by the Brinsfield Funeral Home, P.A.