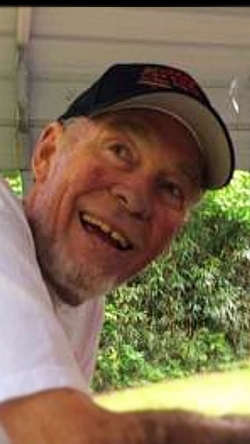 Bernard Lester "Bernie" Collins, 72, of Huntingtown passed away June 8, 2017 at Calvert Memorial Hospital. He was born October 27, 1944 in Washington, D.C., to Bernard Lester Sr. and Marie (Gleason) Collins.

Bernie is survived by his wife Peggy Jean (Mauney) Godwin Collins of Huntingtown, daughter Deborah L. "Debbie" Godwin Grierson and husband Michael of Huntingtown, sons Charles L. Godwin of Huntingtown and John D. Collins and wife Jenni Olson of Spencerville, MD, grandchildren Mike, Rick, Chuck and John Grierson, Laura and Gabrielle Godwin, and Victoria and John Collins, great-grandchildren Lane and Easton Godwin, and Gregor Grierson, and cousin Clark Musgrove of Takoma Park.

He is also survived by brother in law Lloyd Mauney of Beltsville, sister in laws Brenda Haywood and Husband Tom of Nicholasville, KY and Deborah Davidson and husband Frank of Stevensville, MD. He was preceded in death by his brother in law Larry Mauney and wife Janet. Arrangements by Rausch Funeral Home.