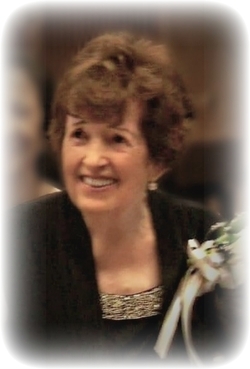 Norma Del Pilar, 86, of Tall Timbers, MD passed away Thursday, June 1, 2017 at her home surrounded by her loving family. She was born January 11, 1931 in Santiago, Dominican Republic to the late Federico and Rosario Simo.

Norma was married to her beloved husband, Arnold Del Pilar Sr. for over 65 wonderful years. She was a devoted wife, mother and grandmother. She always put everyone's needs before her own, always ensuring her children had the best she was able to provide. She was her children's biggest supporter and was always there for them. She adored her grandkids and loved to spend as much time as possible with them. She always took them gifts of toys. A fond memory of the grandchildren is that even though she could not hula-hoop she still tried. She enjoyed travelling throughout Europe and the Mediterranean and taking cruises.

In addition to her loving husband, Arnold Del Pilar, Sr.; she is also survived by her children, Eileen Badia (Ramon) of Tall Timbers, MD and Dr. Arnold Del Pilar, Jr. (Mary Olivia) of Mishahwaka, IN; her sister, Ysela Simo of the Dominican Republic; and her half-brother, Leonel Simo (Anita) of the Dominican Republic. She is survived by 7 grandchildren: Angela Badia Shucet, Jason Badia, Raymond Badia, Stephanie Del Pilar, Alexandra Pecina, and Arnold Del Pilar III; and her great grandchildren: Isabella Eileen Badia, Haylie Badia, Tristen Badia, Cami Badia, Nico Badia, and Jay Pecina. In addition to her parents, she is also preceded in death by her daughter, Norma Del Pilar; her brothers, Luis Simo and Suilio Simo; and her grandson, Adam Del Pilar.

A Mass of Christian Burial will be celebrated Saturday, June 3, 2017 at 11:00 a.m. at St. Francis of Assisi Chapel at Gate of Heaven Cemetery, 10 West Stevens Avenue, Hawthorne, NY 10532. Interment will follow in the cemetery. Arrangements by the Brinsfield Funeral Home, P.A.