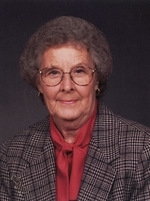 Margaret Wood Greenwell, 80, of Hollywood, MD passed away peacefully surrounded by her loving family on May 30, 2017 in Leonardtown, Maryland. Born on October 30, 1936 in Dameron, Maryland she was the daughter of the late Harry Eugene Wood and Catherine Hattie McKay Wood.

She was the loving and caring wife of Kenneth D. (Sonny) Greenwell, whom she married on April 16, 1955 at St. Michaels Catholic Church in Ridge, MD. They spent 62 wonderful years together. During that time, they built, and meticulously manicured, three beautiful homes. Their last home being on the water in Hollywood, where even this past year, she could be seen mowing grass or shoveling snow.

In addition to her husband, she is survived by her two daughters, Deborah A. Morgan (Mike) and Susan C. Gatton (John); five grandchildren, Michael A. Morgan II (Julie), KellyJo A. Haines (Kris), Bryan W. Owens, Ashley L. Mattingly (Alan), and Brooke G. Gatton; seven great-grandchildren, Lila A. Haines, Abigail R. Morgan, Gabriel W. Morgan, Asher L. Haines, Liam A. Mattingly, Carson G. Mattingly, and Addison V. Mattingly; and one sibling, Charles A. Wood (Carolyn). In addition to her parents she is predeceased by siblings; Harvey E. Wood, Bernard F. "Dick" Wood, Mary Lucille Hooper, Susie M. Wood, Evelyn F. Norris, John D. "Bussy" Wood, Ruth E. Buck, Marion W. Gatton and Catherine A. Wood.

Margaret worked for Crescent Delicatessen for 20 years, beginning in 1955. She then moved on to Safeway, retiring in 1992, after 17 years of employment. Her greatest contribution was being a wife, mother, grandmother and great-grandchildren. She supported her family in all their endeavors. Her love was unwavering to those around her. Whether a holiday or not, everyone looked forward to Mom-Mom's cooking. These family meals and gatherings were cherished by all.

Margaret enjoyed playing cards, casinos and softball. But always, her most important mission was her children, grandchildren, and great-grandchildren. She was their greatest advocate and fan. During the last year and half she faced her health head on, with great determination. Her will, and more importantly, her faith, was a lesson that will never be forgotten by her family and others around her.

Family will receive friends for Margaret's Life Celebration on Monday, June 5, 2017, from 5:00 p.m. to 8:00 p.m. with prayers recited at 7:00 p.m. at Mattingley-Gardiner Funeral Home, 41590 Fenwick Street, Leonardtown, MD. A Mass of Christian Burial will be celebrated on June 6, 2017 at 10:00AM in St. John Francis Regis Catholic Church, 43950 St. John's Road, Hollywood, MD. Interment will follow in Charles Memorial Gardens, Leonardtown, MD.

Pallbearers will be: Michael A. Morgan II, Bryan W. Owens, John Gatton, Jr., Darol Buck, Wayne Wood and Jamie Wilson. Honorary Pallbearers are KellyJo A. Haines, Ashley L. Mattingly and Brooke G. Gatton. Memorial contributions may be made to Medstar St. Mary's Hospital, Cancer Care and Infusion Services, P. O. Box 527, Leonardtown, MD 20650 or Hospice of St. Mary's, P.O. Box 625, Leonardtown, MD 20650. Arrangements by Mattingley-Gardiner Funeral Home.