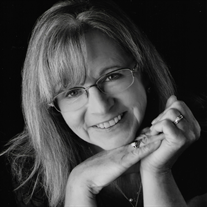 On April 30, 2017 Kathryn Anne Kady passed away peacefully. Known as "Kathy" to friends and "Kate" to family, she was born in Long Beach, CA to Rupert and Joan MacLean on March 1, 1959. As a child of a naval officer, she lived in seven states before finally settling in Bowie, MD in 1975.

Kathy graduated from Bowie High School in 1976, received her Bachelor of Science in Education from the University of Maryland in 1980 and her Master's Degree in Education and Human Development from George Washington University in 1984. Kathy began her career as a special education teacher for Prince George's County Public Schools in 1980. Later, she worked as a mentor teacher supporting new teachers.

Kathy married James T. Kady in 1982. They settled in Huntingtown, MD in 2001, where they raised their two children, Kevin and Kelly Tarkenton (Stephen). Kathy was an active parent volunteer with her children's activities, including scouting and sports. She was also active locally, participating in her community's homeowners association and supporting local athletic organizations and Huntingtown High School Athletic Department. Kathy was well known for her warm and gracious nature and will be greatly missed by all.

Kathy is survived by her husband, James Thomas "JT" of Huntingtown, one son, Kevin, of Huntingtown, and one daughter, Kelly and her husband Stephen Tarkenton of Pensacola, FL; two grandsons, Trey and Trent Tarkenton of Pensacola, FL; her parents, Rupert and Joan MacLean, of Annapolis, MD; mother-in-law Marjorie Kady of Calverton, MD; two sisters, Donna Gunning and her husband Brian of Millersville, MD and Mary Pat Bromwell and her husband Tommy of Baltimore, MD; two brothers, Scott MacLean and his wife Belinda, of King George, VA and Duncan MacLean and his wife Sherri of Frisco, TX; sister-in-law Kathy (Kady) D'Annunzio and her husband Mark; fourteen nieces and nephews and eight great-nieces and great-nephews. Arrangements by Lee Funeral Home.