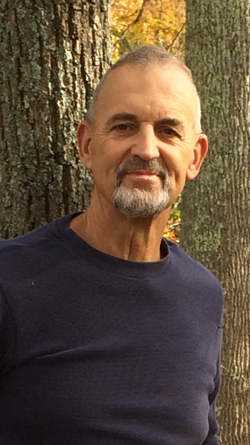 John Arthur "Jay" Bowen, 62, of Huntingtown passed away on April 23, 2017 at his home. He was born on February 12, 1955 in Prince Frederick to J. Arthur and Jessie Jo Bowen. He was raised in Huntingtown and attended Calvert County Public Schools.

As a child, he worked alongside his father on the family farm and later helped him survey. After some college, he began working in the construction field. Jay married Terry (Meador) Bowen on May 9, 1984 and lived in Prince Frederick until he built their current home on the family farm. He started his own business, "Jay Bowen Construction," in 1986 and retired recently due to his illness. His commitment to hard work could be displayed through his exceptional talent in custom home building and his superb attention to detail.

Jay and Terry were blessed with one daughter, Lauren, who has always been their pride and joy. He was known for his infectious laugh and for charming a room full of people with his singing. In his leisure, he loved spending time with his family and friends, be it camping, skiing, golfing, traveling, among others. He had a love for cooking, reading, and welcoming a good debate on just about any topic.

Jay is survived by his loving wife Terry, daughter Lauren Bowen Holt and husband Chris, mother Jessie Jo Bowen, sister Bonnie McGuffin and husband Ritchie, nephew John McGuffin and niece Joy McCarthy. He is also survived by numerous brothers and sisters-in-law, nieces, nephews, cousins, aunts, uncles, other relatives and friends. He was preceded in death by his father J. Arthur Bowen and nephew-in-law Kris McCarthy. Arrangements by Rausch Funeral Home.