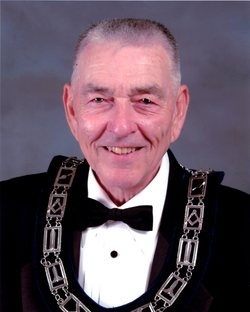 Dr. William A. "Bill" Yingling (Lt. Col., USAF) (Ret), 81, of Leonardtown, MD passed away April 18, 2017 at MedStar Washington Hospital Center surrounded by his loving family. He was born September 8, 1935 in Pennsylvania to the late James Yingling and Violet Bryan. Bill was married to his wife Sue Ann Yingling for 51 loving years.

In 1957, Bill earned his Bachelor of Science degree from Pennsylvania State University. On December 3, 1958, Bill entered the United States Air Force, Wright Patterson Air Force Base in Ohio until 1959 in the Power Plant Laboratory. He served with Air Force Rocket Propulsion Laboratory at Edward Air Force Base in California from 1959-1961. He studied at the Air Force Institute of Technology from 1961-1963 earning his Master of Science degree in 1963. He worked with the Atomic Energy Commission, Division of Reactor Development in Germantown, MD in the Joint NASA/AEC Space Nuclear Propulsion Office from 1963-1967. He served in Sunnydale, CA from 1967-1969 with the Air Force Scientific and Technical Liaison Office. He studied at the Air Force Institute of Technology from 1969-1971 before transferring to the Air Force Weapons Laboratory, Analysis Division at Kirtland Air Force Base in New Mexico. He earned his PhD in Aerospace Engineering in 1973 from the Air Force Institute of Technology.

In 1974 he transferred to the Defense Nuclear Agency, Field Command, Test Directorate until 1978. His last tour of duty was at the Department of Energy, Office of Military Applications in Germantown, MD. He retired with over 22 years of dedicated service in the United States Air Force as a Lieutenant Colonel. In 1979, he began his second career with Analytic Services (ANSER), a non-profit analysis group in Crystal City, VA supporting the Air Staff at the Pentagon. During his 19 years of dedicated support he worked in Strategic Systems, Resource Planning and Aeronautical Analysis. During his career Bill earned many medals and awards but what he cherished was the love and respect of his co-workers and friends.

After retirement he became a Master Mason in Brunswick, MD and was an avid golfer. In 2005, he moved to St. Mary's County to be closer to family and became active with the George Shryock Masonic Lodge in Hollywood, MD. He was active in the community and enjoyed helping his friends and neighbors. He helped his niece, Jackie Ellis, build her family home in Washington County acting as the construction foreman ensuring the work site was clean and orderly. He looked forward to playing bridge at the Garvey Center. In his later years when he couldn't be as active as he liked her resumed his hobby of collecting coins with his grandchildren. However, his greatest love was spending time with his family, especially his grandchildren. He took an Alaskan cruise with his wife and a cruise with his grandchildren and family to the Panama Canal.

In addition to his beloved wife, he is also survived by his son, David M. Yingling (Julie) of Hollywood, MD; his grandchildren, Alexa and Jackson Yingling; his niece: Jackie Ellis (Chris), and his great nieces Helena Ellis, and Kristin Whorton; and many extended family and friends. In addition to his parents, he is also preceded in death by his son, W. Allen Yingling, Jr. and his siblings, Dorothy Montour, Connie Hannum, and James Yingling, Jr.

Family will receive friends for William's Life Celebration on Monday, April 24, 2017 from 5:00 – 8:00 p.m., with prayers at 7:00 p.m., at Brinsfield Funeral Home, P.A., 22955 Hollywood Road, Leonardtown, MD 20650. A Graveside Service will be Tuesday, April 25, 2017 at 1:00 p.m. at Mount Olivet Cemetery, 515 Market Street, Fredrick, MD 21701. Memorial contributions may be made to the W. Allen Yingling Memorial Scholarship Fund at the Frederick Community College, 7932 Opossumptown Pike, Frederick, MD 21702. Arrangements by the Brinsfield Funeral Home, P.A.