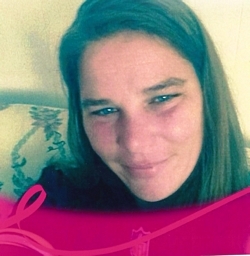 Lisa Marie Willey Dougherty, 36 of Lusby, MD passed away at her home on April 17, 2017, surrounded by her loving family. Born in Cheverly, MD on June 5, 1980 she is the daughter of Judy A (Hupp) Willey and the late James R Willey Sr. of Bethel, Delaware.

Lisa is survived by her children, Randy Michael Windsor Jr., Tara Marie Willey, and Kyle Wayne Willey of Lusby, MD; her siblings Larry Woodruff of Norway, ME, Sherri Bussler and her husband William of Bristol, TN, Tabatha Willey of Lusby, MD, Misty Maag of Catonsville, MD, Jamie Willey of Bethel, DE, Michael Hale and wife Candi of IL, and James R Willey Jr of North Beach, MD. She is also survived by her grandmothers, aunts, uncles, nieces, nephews, cousins, and many friends.

Lisa attended Patuxent High School and worked as a Housekeeper for Molly Maids. Her children were her heart and soul. Lisa was a strong willed woman with a heart of gold. She lived every day to the fullest for her family. Her smile had a way of lighting up any room she walked into. Many of us heard the words "Sorry about your Luck" and "Whatever". She had a love for dolphins, wolves, and the ocean. Lisa was taken from us way to soon and life will not be the same.

Family will receive friends on Saturday, April 29, 2017 from 1:00 p.m. until 2:00 p.m.at Rausch Funeral Home, P.A., 20 American Lane, Lusby, MD 20657. A Memorial Service will be held at 2:00 p.m. in the funeral home chapel. Interment will be private. Arrangements by Rausch Funeral Home.