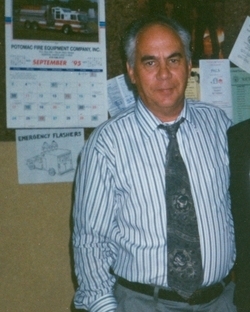 David Linton Hanson Sr., 73, of Mechanicsville Maryland died on April 13, 2017. David was born on May 24, 1943 in La Plata, Maryland to the late Jennings and Mary Hanson. He grew up in Cobb Island, Maryland and was a graduate of La Plata High School and served in the United States Navy. David was Self Employed and owned DL Hanson's Painting and Decorating. He enjoyed Playing Poker, pool, fishing, hunting and grilling. He loved his Dog Buddy and Cats.

David was predeceased by his wife Linda Elizabeth Hanson whom he Married on May 1, 1965 and his brother, Mike Hanson. He is survived by his Son David Hanson Jr (Kameron); daughters Victoria Sellner (Richard), Angela Hanson, Amanda Hanson, Grandchildren Richard Sellner (Ashley), Rachel Sellner (Justin), Jalisa Garrow (David), Hannah Hanson; Great Grand Children Wyatt and Wynni Sellner; Brothers Pat Hanson (Jeanette), Bill Hanson; sister Michelle Triplett and a host of Brother and sister in laws.

Family will receive friends for David's Life Celebration Gathering on Wednesday April 19, 2017 from 3-6pm at the Brinsfield-Echols Funeral Home in Charlotte Hall, Maryland. Interment will be private. Arrangements by Brinsfield-Echols Funeral Home.