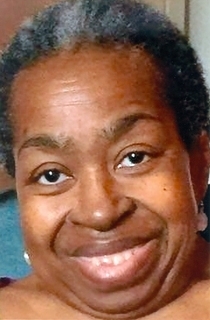 Evelyn Lawson, 68, of Waldorf, MD passed away on April 13, 2017 at her home. Born in Chicago, IL on March 24, 1949 to Willliam Lawson and Mary Moore Lawson, Evelyn is survived by her son, Bryan Lawson; daughter, Tonya Howard; brother, William Lawson; five grandchildren and two great-grandchildren.

Evelyn graduated from Dunbar High School in Chicago, IL. She worked at the Chicago Tribune Newspaper. Evelyn enjoyed reading the Bible and watching TV in her spare time. She loved her sweets and her family.

Visitation will be held on Saturday, April 22, 2017 from 10AM to 11AM at Arehart-Echols Funeral Home, 211 St. Mary's Ave., La Plata, MD where a Funeral Service will begin at 11AM. Interment at a later date. Arrangements by Arehart-Echols Funeral Home.