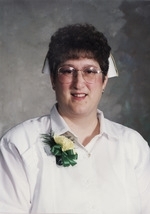 Anne Marie Barnett, 64, of Leonardtown, MD formerly from Novato, CA passed away on April 11, 2017 in Leonardtown, MD. Born on May 3, 1952 in Oakland, CA she was the daughter of the late Betty Janes Suarez Barnett and Edwin Paul Suarez. Anne is survived by her husband Allen Ernest Barnett, whom she married at Lowry Air Force Base in Denver, CO.

Anne is survived by her children: Gerald Barnett (Penny) of Lusby, MD, April Corey (Jodi) of Diamond Head, MS, Bethany Torres of Lusby, MD, and 10 grandchildren. Sibling: Edwin "Skip" Suarez, Tony Suarez, Lia Rogers, Corrie Suarez, and Megan Back. She was preceded in death by her siblings: John Suarez, and Christine Suarez.

She graduated from Novato High School in 1970. She moved from Indian Head, MD to St. Mary's County, MD in 1993. Anne graduated from the Charles County Community College with an Associate's Degree in Nursing in 1993 and was a registered nurse for 20 years, retiring in 2013. Anne was a member of the National Association of Directors of Nursing Administration / TC, American Music and Dramatic Academy and Maryland Nursing Association. She also enjoyed sewing and scrap-booking.

The family will receive friends on Monday, April 17, 2017 from 5:00 PM-7:00 PM in the Mattingley-Gardiner Funeral Home Chapel. Interment will be private. Contributions may be made to Hospice of St. Mary's P.O. Box 625 Leonardtown, MD 20650. Arrangements by Mattingley-Gardiner Funeral Home.