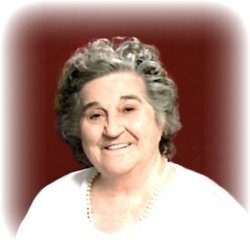 Caroline Leona Bilko, 89, of Lexington Park, MD passed away April 11, 2017. She was born February 20, 1928 in Duboise, PA to the late Jacob and Helen Anderson Cox.

Caroline had a serious love and devotion for God, family and country. She had a keen sense of what to and when. She was a very social person who was happiest when helping others and volunteered her time to help many organizations. She had a warm smile that she shared freely and was often a source of infectious laughter when gathered with those she was close too. Her hobbies included sewing, arts and crafts, and helping others. She was a member of several church and social clubs. She was a loving wife, mother and grandmother. We were truly blessed to have her in our lives.

Caroline is survived by her son Joseph Bilko III, his wife Sallie and grandchild Sallie Spencer Bilko and her son John Bilko and his wife Susan of Waynesboro, PA. In addition to her parents, she is also preceded in death by her husband of 59 years, Joseph Bilko II, who passed away in 2008 and foster son, George Bilko, who passed away in 2012.

Family will receive friends on Tuesday, April 18, 2017 from 10-11:00 a.m. at Our Lady's Catholic Church, 41410 Medley's Neck Road, Leonardtown, MD 20650. A Mass of Christian Burial will be celebrated by Reverend John Nguyen at 11:00 a.m. Interment will follow at Charles Memorial Gardens in Leonardtown, MD. In lieu of flowers, donations can be given to Catholic Charities of the Archdiocese of Washington at www.catholiccharitiesdc.org. Arrangements by the Brinsfield Funeral Home, P.A.