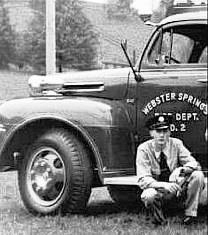 Paul Richard Harris, 87, of Bryans Road, MD passed away on Monday, April 10, 2017 at Hospice of Charles County. He was born in Webster Springs, WV to parents, King and Lela Harris. Paul was a resident of Webster Springs, WV for many years before moving to Maryland.

Paul served in the United States Army and was a veteran of the Korean War. He married his wife, Gladys Marie Harris, on February 23, 1962 and they enjoyed 55 years together in marriage. Paul was also a member of the Webster Springs V.F.D. for many years in Webster Springs, WV.

Paul was preceded in death by his parents, King and Lela Harris, his sister, Margie (Pat), and his brother-in-law, Ed. Paul is survived by his wife, Gladys Marie Harris; his children, Janet (Steve), Deborah, and William (Tami); his siblings, Madrel, Ruthie (Chet), and Thomas (Eve), his grandchildren, Richard, Scott, Brian, Eric, Christian and Trevor; and several great-grandchildren.

In honor of Paul's wishes, there will be no funeral or memorial services. In lieu of flowers, memorial contributions may be made to: Hospice of Charles County at www.hospiceofcharlescounty.org. Arrangements by Huntt Funeral Home.