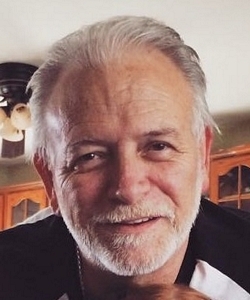 Gary Robert Ward Sr., 62, of Huntingtown passed away April 3, 2017. He was born March 6, 1955 in Prince Frederick to Joseph Allen and Dorothy Lucille (Hardesty) Ward. He was raised in Huntingtown and attended Calverton School and later a vocational school specializing in electronics. Gary married Pam Sickle and they lived in Huntingtown, where they raised their family.

He was employed at Cox TV and Gibson TV as a technician. Gary later owned and operated, County TV with his brother Ricky. He and Pam divorced and he later married Diane Ward. He changed his career and began working as a residential coordinator at the Carol M. Porto Treatment Center in Prince Frederick, working there until his recent illness. He was known as a big hearted, welcoming person. He enjoyed watching movies, coaching softball and spending time with his family, especially his grandchildren.

Gary is survived by children Shelly Ward Weber and husband Tim of Los Angeles, CA, Gary R. Ward, Jr. "Chip" and wife Nola of St. Leonard, Charles Jeffrey Ward "CJ" and partner Brittany of Huntingtown, Jennifer A. Cringoli of Los Angeles, CA and Jessica M. Cringoli of Chesapeake Beach. He is also survived by mother Dorothy H. and father Danny Gibson of Huntingtown, grandchildren Jamie, Drew, Aidan, Brodie, Colton, Justin, Briya and Quinn and brother Richard E. Ward and wife Patti of Huntingtown. Gary was preceded in death by his father J. Allen Ward and brothers Charles A. Ward and Jeffrey W. Gibson. Arrangements by Rausch Funeral Home.