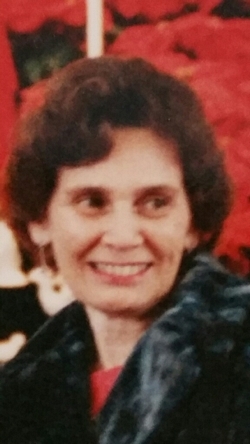 Evelyn Louise Bell, 86, of Lusby, MD passed away on April 1, 2017 in Solomons, MD. She was born on February 21, 1931 in Washington, DC to the late Elsie J. and Robert L. Satterfield. She was the loving wife to Lester "Buddy" Bell whom preceded her in death in 2009. Evelyn is survived by her nieces, Andy, Cindi, and Heather; nephews, Chris and John, and two great nephews.

Evelyn graduated from Eastern High School and went on to manage D&G Grocery Store in St. Leonard, MD. She enjoyed traveling with her husband and friends, drinking a cup of coffee, and sharing dessert.

The family will receive friends on Thursday, April 6, 2017 from 6:00 pm until 8:00 pm in the Rausch Funeral Home, P.A., 20 American Ln., Lusby, MD. Funeral Services will be held on Friday, April 7, 2017 at 11:00 am in Solomons United Methodist Church, Solomons, MD with Rev. Dottie Yunger officiating. Interment will follow in the church cemetery. Arrangements by Rausch Funeral Home.