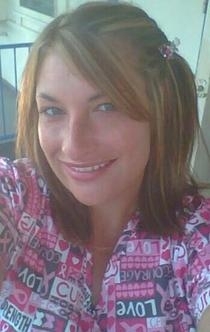 Diana Lee Shane, 30, of North Beach, MD passed away at the University of Maryland Medical Center on March 17, 2017. Diana was born on August 25, 1986 in Lewisville, Texas to Michael Gregory Shane and Cherie Anne Loubert Shane. She had been a resident of Calvert County for most of her life.

Diana attended Windy Hill Middle School and Northern High School, where she was an art honors student. She received many awards and one of her pieces was featured in the Governor's Mansion in Annapolis. While she was a very talented artist, she had a desire to help others and she pursued a degree in counseling at St. Petersburg College in Florida.

Diana had many interests and life experiences. She took dance classes, was a girl scout and she played lacrosse. She volunteered at many locations during her adult life. Her work included being a lifeguard, a sales consultant and providing in-home care. Diana was an auxiliary member of the American Legion Post 206 and a long-standing parishioner at St. Anthony's Catholic Church.

Diana loved adventure. She rode horses, flew in a helicopter and travelled extensively throughout the United States, Europe, Canada, Iceland and the Caribbean. Diana's life was changed forever when she was involved in a serious automobile accident. She overcame great obstacles in an effort to walk again and to have a normal life. She suffered through many surgeries and fought bravely to regain her independence.

Diana is survived by her mother, Cherie A. Loubert of Ft. Myers, FL; her grandfather, Ray Garcia of Tampa, FL; her uncle Byron Loubert, and many family and friends. Her father, Michael G. Shane predeceased her. Arrangements by Raymond Wood Funeral Home.