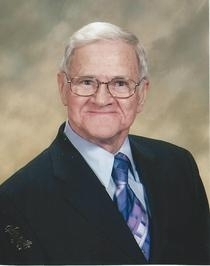 Harold Bicknell Willett, 83, of Nanjemoy, MD passed from this life into the loving arms of His Savior, March 13, 2017 at Hospice House, Waldorf, MD of Alzheimer's. Harold was born October 24, 1933 in Doncaster, MD to Archie and Lillie Davis Willett. He is survived by his wife of 60 years, Betty Mae Carpenter Willett; son, Troy Willett and his wife, Victoria; son, Gary Willett and his wife, Tracy; grandchildren, Sarah Ruby (James), Abigail McFarland (Ryan), Timothy Willett, Catharine Willett, Brendan Willett and Samuel Willett; great-grandchildren, Micah Ruby and Adaline McFarland.

Harold graduated from La Plata High School in 1952 and started an apprenticeship at the Naval Powder Factory. Drafted in the U.S. Army in 1954, Harold trained in Georgia and Massachusetts, and then served in Germany in the 17th Signal Battalion. Returning to Indian Head, Harold completed his apprenticeship and became an electrician, moved on to electronics mechanic, electronics technician and finally to the position from which he retired in the Weapons Simulation Department at Indian Head Division, Naval Surface Warfare Center. He had 40 years of steadfast and loyal service to the Indian Head Division and the U.S. Navy.

Although his service to our country was admirable, Harold's proudest moments were when he was serving his Lord Jesus Christ. From age 19, Harold put his personal trust in the Lord and faithfully served and followed Jesus. Ordained as a Deacon at Nanjemoy Baptist Church at the age of 23, Harold continued in this servant-role and was recognized as a Deacon-Emeritus in 2008. Harold also served God's people at Nanjemoy as a Sunday School Director for 36 years, song leader and choir member.

Throughout Harold's life, he was a lover of sports, particularly baseball, fast pitch softball and then later in life, slow-pitch softball, all of which he actively participated in even into his 70's. Known for his speed on the bases and an incredible curveball on the mound, "PeeWee" spent many days on the ball fields of the NOS Base and Christian Softball League. When he wasn't playing baseball, he was consistently rooting for his beloved Senators, Orioles, St. Louis Cardinals and the long-awaited Nationals. Harold also loved what he saw through the lens of a camera. How thankful his family and so many throughout the community are for the many many memories he captured through the gift of his photography.

All who knew Harold saw the great joy, sense of humor and love he exhibited to everyone he met. He was never without a smile, or usually a song. He was a man of many gifts, but his voice and love of music were some of the most special. On one of his final days on Earth, Harold strolled through his home in Nanjemoy, MD with a friend singing "Strolling Through the Park One Day." Although his memory was faint, he sang the song in fullness, even remembering the words his friend could not. Music was a gift Harold shared with everyone he met, his community, his wife, and most of all, his grandchildren. His voice, along with his love, humor and kind heart were some of Harold's most beloved traits.

As wonderful as each of Harold's services and accomplishments were, his greatest love and blessing was his beloved wife and family. Harold and Betty Mae's love was a special kind of love that serves as an example and legacy to their children, grandchildren, great-grandchildren and all who knew them. How thankful his family is for his unending love and devotion.

The family will receive friends on March 17, 2017 from 4PM to 8PM at the Nanjemoy Baptist Church (3030 Baptist Church Rd., Nanjemoy, MD 20662); where a Funeral Service will be held on March 18, 2017 at 11AM. Interment to follow in the Church Cemetery. In lieu of flowers, donations can be made to the Hospice House of Charles County, 2505 Davis Rd., Waldorf, MD 20603. Arrangements by Arehart-Echols Funeral Home.