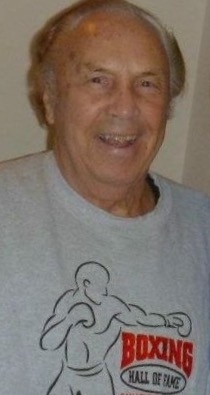 Jack E. Greer, 84, died peacefully at home with his wife of 64 1/2 years Delores Ann MacRae Greer and 3 generations at his bedside. Jack was born in Elk Park, NC on 12 September 1932 to Ernest Hodge Greer and Eva Nell Jobe Greer. Jack enlisted in the Army just after graduation from high school and came back to marry the love of his life on August 16th, 1952 in Avery County NC. He was honorably discharged from Army Counterintelligence after 10 years of service. Jack was a full-time real estate broker and Veteran's Affairs (VA) appraiser for nearly 40 years until his retirement in 2015.

Jack was an avid reader and crossword puzzle dynamo (completing a puzzle every day for nearly 50 years). He also enjoyed wilderness hiking, backpacking and cycling excursions for hundreds of miles well into his 70s. In his younger years, he was a junior welterweight boxer winning many matches in NC, TN and AL.

Jack is survived by his wife Delores and children: Debra Rampley of Marietta, GA., Marsha (Marty) Airhart of Hollywood, MD., Mike (Rose) Greer of West Lafayette, IN., Kim (Paul) Lynch of St. Inigoes, MD. Twelve grandchildren (Amber, Monique, Deborah, Joshua, Jackie Dee, Nikki, Courtney, David, Jordan, Victoria, Kameryn and Allison) and two great-grandchildren (Ava and Nathaniel). He is preceded in death by both parents, and his son-in-law Bill Rampley.

As dad was a quiet, humble man, the family had a private service at Our Father's House/Patuxent River Assembly of God on 8 March 2017 with his friend and pastor Dr. Lanny Clark officiating. In late Spring, the family will scatter his ashes atop the Hump Mountain and Elk River Falls in Western NC.