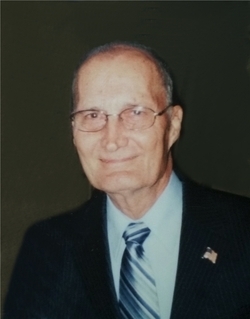 Herbert Earl Bailey, 82, of Lexington Park, MD passed away March 6, 2017 at MedStar St. Mary's Hospital. He was born July 4, 1934 in Angola, West Africa to the late Albert William and Metha Peterson Dickinson Bailey.

In 1952, Herbert graduated high school from Faith Bible Academy. Then he attended LeTourneau Technical Institute from 1952 to 1955. In 1956, he proudly entered the United States Navy and served his country for over 23 years until his retirement in 1979. He began his second career as a dedicated contractor for Dyncorp/CSC with another 25 years of support and service.

His hobbies included softball, NASCAR, and going to the races at Maryland International Raceway at Budd's Creek. He was an active volunteer with Vacations for Vets and the Patuxent River Naval Air Museum. He was celebrated as the Volunteer of the Year by the College of Southern Maryland's Non-Profit Institute.

Herbert is survived by his children: Mark Bailey of Lexington Park, MD, David Bailey of Carlie, PA, Jeff Bailey (Michele Boward) of Tamarac, FL and Debbie Bailey of Leonardtown, MD; his brother, Lowell A. Bailey (Kathy) of Alphretta, GA; his grandchildren, Shane Bailey, Aidan Bailey, and Christin Bailey; and extended family and friends. In addition to his parents, he is also preceded in death by his wife, Sonja Marie Bailey and his siblings, Helen Wilcox and Paul Bailey.

Family will receive friends on Monday, March 13, 2017 from 5:00 p.m. to 8:00 p.m., with a Funeral Service celebrated at 7:00 p.m., at Brinsfield Funeral Home, 22955 Hollywood Road, Leonardtown, MD 20650. Interment will be held at a later date in Arlington National Cemetery. In lieu of flowers, memorial contributions may be made to the American Legion Post #255, P.O. Box 238, Ridge, MD 20680; Southern Maryland Vacations for Vets, 22673 Pops Way, California, MD 20619 or The Patuxent River Naval Air Museum Association, 22156 Three Notch Road, Lexington Park, MD 20653. Arrangements by the Brinsfield Funeral Home, P.A.