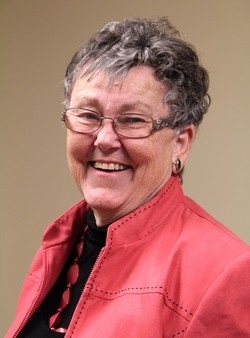 Mary Ruth Horton, 78, of California, MD passed away March 5, 2017 at MedStar St. Mary's Hospital, surrounded by her loving family. She was born January 31, 1939 in Yadkinville, N.C. to the late William Henry McCollum and Nelly Mildred Money.

On December 23, 1962, Mary Ruth married her beloved husband, Oscar Bobby Horton at Yadkinville Baptist Church, North Carolina. Together they celebrated over 54 wonderful years of marriage. She began her career as a teacher at Great Mills High School in 1961 and then was a plank owner for Esperanza Middle School joining their staff at their opening in 1962. She left teaching to raise her children and enjoy her time with them. She returned to work at the Retired Senior Volunteer Program as a Director until her retirement on June 30, 2000.

In retirement she remained a strong activist for senior citizens and was proactive in getting legislation and additional funding and services for many seniors, including Meals on Wheels, the Senior Tax Credit, and services through the Office on Aging and Transit services. In addition to being active in serving her community, especially the senior community, she also enjoyed travelling extensively with her husband and scrapbooking. Her greatest love was for her family whom she enjoyed spending time with, especially her grandchildren.

She was the past president of the Leonardtown Recreation Council, past Girl Scout Troop Leader, Chairperson for MRPA (Maryland Recreation and Parks Association), and past Board Member for St. Mary's Recreation and Parks. She was an active member of NARFE and a member of the Maryland State Legislative Committee.

In addition to her beloved husband, Mary Ruth is also survived by her children, Deborah Sneeuwjagt (Frederik) of Huntingtown, MD and Cynthia Ferguson of Fort Mill, SC; her grandchildren: Brooke Sneeuwjagt, Heather Sneeuwjagt, Erik Sneeuwjagt, Stephen Ferguson (Brittany), Bobbie Ann Atwood (Allen) and William Michael Ferguson; 4 great grandchildren; and extended family and friends. She is preceded in death by her parents.

Family will receive friends for Mary Ruth's Life Celebration on Friday, March 10, 2017 from 11:00 a.m. - 2:00 p.m., with a Funeral Service celebrated by Pastor Jim Swecker at 2:00 p.m., at Brinsfield Funeral Home, 22955 Hollywood Road, Leonardtown, MD 20650. Interment will follow at Charles Memorial Gardens in Leonardtown, MD. Serving as pallbearers will be Stephen Ferguson, William Michael Ferguson, Erik Sneeuwjagt, Brooke Sneeuwjagt, Heather Sneeuwjagt, and Joshua Backstedt. Arrangements by the Brinsfield Funeral Home, P.A.