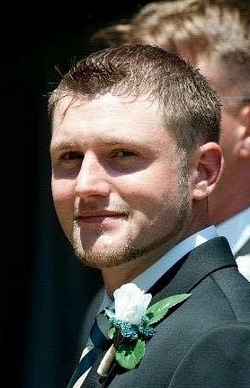 Samual Joel "Sam" Boerckel, 28, of Dunkirk passed away March 6, 2017. He was born February 23, 1989 in Clinton to Joseph Anthony and Paulette Jaye (Shontere) Boerckel.

Sam was employed as a carpenter with South River Restoration. In his leisure time he enjoyed being outdoors, walking on the beach looking for shark teeth, fishing and crabbing.

Sam is survived by his parents Joe and Jaye Boerckel of Dunkirk, brother Adam Boerckel and his wife Meg of Dunkirk, nephew Jacob Boerckel and grandmother Myrna Miller. Arrangements by Rausch Funeral Home.