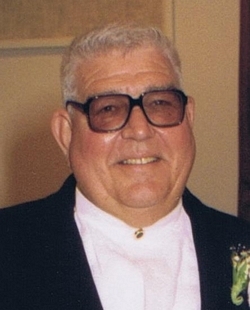 Norris C. Pyles, 80, of Bradenton, Florida (formerly from PG and St. Mary's County, MD) died March 3, 2017. He was born July 30, 1936 to the late Carlton and Mildred Pyles. In addition to his parents, Norris was preceded in death by his son Richard Pyles, Sr. and twin sisters Marilyn and Martha.

Norris was a very successful businessman, both as an automobile dealer and as a builder/land developer. Norris was well known in his help to build many Churches. He assisted many to start their own businesses, including the purchase of their 1st home. Norris enjoyed playing cards (pitch and bridge), fishing, hunting and sports.

In addition to his wife, Mary L. Pyles, Norris is survived by his two children, Alan Pyles (Kaye), and Steve Pyles, Sr. (Carol). His brother David Pyles (Susan) and sister Janice Lucca (Bill). Seven Grandkids, Rick Pyles Jr, Dawn Pyles, Shannon Vereen, Jenn Pyles, Steve Pyles, Jr., Christopher Pyles, Laura Dunnihoo, many great-grandkids, nieces, nephews, and business partner and longtime friend, David Horstick.

Service will be held on March 20, 2017 at Brown and Sons Funeral Home Chapel located at 604 43rd Street West in Bradenton, FL 34209. Maryland's celebration of life is pending. In lieu of flowers, the family is requesting donations be made to the Northwest Baptist Church Building Fund located at 7913 Ninth Avenue NW, Bradenton, FL 34209.