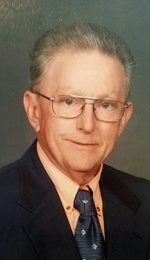 Robert "Bob" Francis Morgan, 74, of Bushwood, MD passed away on March 5, 2017 in Bushwood, MD. Born on August 5, 1942 in Bushwood, MD he was the son of the late Mary Virginia Wathen Morgan and Lewis Francis Morgan. He was a lifelong resident of St. Mary's County, MD, and attended Margaret Brent. Bob was a mechanics for Bob's Fit it Shop retiring in 2009. He enjoyed camping, yard work and drag racing.

Bob was the loving wife of Virginia Ann Dingee Morgan, whom he married in Holy Angels Catholic Church Avenue, MD. He is survived by his sister in laws: Eleanora Morgan of Mechanicsville, MD, Lois Morgan of Mechanicsville, MD, Roles Nelson of Avenue, MD, and Debbie Dingee of Leonardtown, MD.

The family will receive friends, Wednesday, March 8, 2017 from 9:30 am-10:30 am in the Mattingley-Gardiner Funeral Home, Leonardtown, MD. A Funeral Service will be held at 10:30AM in the Funeral Home Chapel with Father Anthony Lickteig officiating. Interment will follow in Sacred Heart Catholic Cemetery, Bushwood, MD. Pallbearers will be: Stevie Lawrence, Steve Gibson, Kim Mason, and Ronnie Mattingly. Honorary Pallbearers will be: Eleanor Morgan, Lois Morgan, Rose Nelson and Debbie Dingee. Contributions may be made to Hospice of St. Mary's P.O. Box 625 Leonardtown, MD 20650. Arrangements by Mattingley-Gardiner Funeral Home.