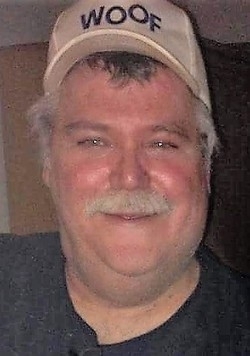 Douglas Alexander Ramsey died on March 3, 2017 in Charlotte Hall, Md. He was 53 years old. Mr. Ramsey was born March 13th, 1963 in London, England. He graduated from Freehold Township High School, and attended Hawthorne College. He married Beth Griffith in 1983 and shortly after, moved to Leonardtown, Maryland and opened Applejack K9 Academy. Applejack K9 Academy has been in business for 30 years, and is now owned and run by Mr. Ramsey's two sons, Kyle and Ryan.

Mr. Ramsey had a passion for canine training and development. The family owned canine academy is known throughout Southern Maryland as a caring, loving, community oriented business. Mr. Ramsey loved working personally with all of his customers, whom he considered not just customers, but family. Some of his favorite joys in life included hunting and fishing. He was an avid Pittsburgh Steelers fan, and cherished the word of God, his life on earth, and time spent with family.

Mr. Ramsey is survived by his wife, Beth; his parents, Ralph and Susan Ramsey; his two sisters Patricia Grenier and Diane Baylor; his son and daughter-in-law, Kyle and Joanna; his daughter and son-in-law, Alison and Dane Taylor; his son, Ryan Ramsey and one grandchild, Raylan Douglas Ramsey.

Visitation will be Tuesday, March 7 from 2- 4pm and 6-8 pm at the Encounter Christian Center, 30080 Henry Lane, Charlotte Hall, Maryland. Funeral service will be held on Wednesday, March 8 at 10:30 am at the Encounter Christian Center. In lieu of flowers, memorial donations may be made to Encounter Christian Center, P.O. Box 412, Charlotte Hall, MD 20622. Pallbearers will be Kyle Ramsey, Ryan Ramsey, Alison Taylor, William Dane Taylor, James Cannon and Stephen Cannon. Arrangements are being handled by Brinsfield-Echols Funeral Home, P.A., 30195 Three Notch Rd., Charlotte Hall, MD 20622.