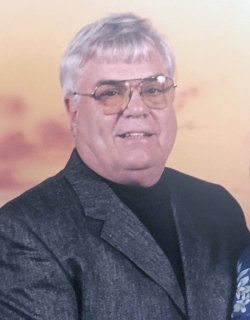 William "Joe" Richardson, 74, of Waldorf, Md. passed away on February 24, 2017. Joe was born in Washington D.C. on September 19, 1942 to the late Stephen Richardson and Helen Berry.

Joe retired in 2007 as the Vice President of Jurney Construction and part owner of Contract Management. He was the epitome of hard work and taught the carpentry trade to many throughout his career. He enjoyed classic cars, NHRA drag racing, the sports teams—especially the Washington Redskins and the Washington Nationals. Joe was a Snoopy fanatic, he loved Motown and the music of 1950's. Joe loved being with his large family and the company of his many dogs over the years.

Joe is preceded in death by his parents, and Brothers, Ronald and Steven Richardson. He is survived by his Wife, Mary. Daughters, Tracy Staines (David), Kelley Winslow (Curtis), and Ann Boelke (Ray). 9 Grandchildren, and 3 Great-Grandchildren.