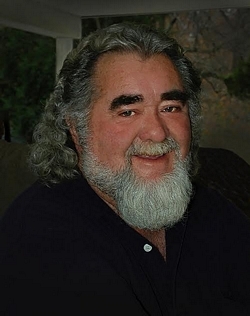 John Williams Mohler Sr., 74, of Prince Frederick, MD passed away on February 23, 2017 in St. Leonard, MD. On June 13, 1942, John Williams Mohler Sr. was born in Prince Frederick, MD to parents William Mohler and Ailene Hutchins in the old Calvert County hospital, which is now the location of the Calvert County Sherriff's office. Johnny was a lifelong Calvert County resident. Surrounded by his family and friends, he passed away on February 23, 2017. He is survived by his son John Mohler Jr., grandson Page Mohler, great grandson Xander Mohler, brothers Phillip and David Mohler, and sister Anne Norfolk.

Johnny was very involved in the hobby of metal detecting, loved researching the history of Calvert County, and was very passionate about the Corvettes he owned throughout his life.
Johnny did many things throughout his life. In March of 1961 he enlisted in the Navy and served on the USS Randolph, during which time he was present for much of the Cuban missile crisis and even for the recovery of John Glenn after his first orbital flight.

Johnny was a charter member of the 2nd District Volunteer Rescue Squad, Prince Frederick, MD. Throughout his years at the squad, Johnny served in many capacities, such as president, chief, and on the board of directors. In the final years of his life, Johnny served as the chairman of the Craig Kontra for Sherriff campaign, a cause that he was very passionate about.

The family will receive relatives and friends at Rausch Funeral Home, 4405 Broomes Island Road, Port Republic, MD, from 10-11 AM on Friday, March 3. A memorial service immediately follow at 11:00 AM. Contributions in Johnny's name may be made to the 2nd district Volunteer Rescue Squad, Prince Frederick, MD. Arrangements by Rausch Funeral Home.