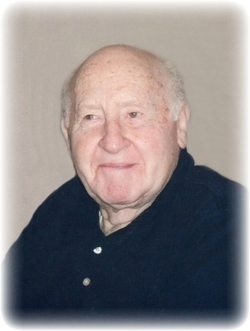 James "Jim" Earnest Henley, 88, passed away Tuesday, February 21, 2017 at MedStar St. Mary's Hospital in Leonardtown, MD surrounded by his loving family. Born in New River, TN to Charles and Anna (Brooks) Henley Sr., Jim spent his early years working with his dad at a sawmill. He loved hunting, fishing, and enjoying the outdoors. In 1948 he joined the US Air Force and became an aircraft mechanic. After serving, he married his lifelong friend, Martha Greene, on February 17, 1951 at the Evangelical Methodist Church in Linville, NC.

After marrying, they moved to Lexington Park, MD where he worked for 37 years as an Engineering Technician for the Airborne Instrumentation Department at the Naval Air Test Center in Patuxent River, MD. Jim took great pride in his work; knowing the importance of his role in supporting the test and evaluation of Naval and Marine Corps aircraft. He relished the friendships he made and the chance to mentor co-workers.

Jim was an athlete and avid sports fan. He enjoyed playing softball, basketball and golf. He also enjoyed watching the Washington Redskins and the NC State Wolfpack. He especially took pleasure in antagonizing Maryland Terrapin fans. He loved working in the yard, tinkering in his shed and organizing anything and everything. He was active in the Church of the Nazarene.

He leaves his devoted wife of 66 years, Martha Greene Henley; his brother Brooks Henley (Nancy); his daughters Linda Thompson (Jerry), Brenda Henley, Jean Currin (Guy), and Gayle Allan; grandchildren Jamey Thompson (Kristin), Jeri Lynne Porter (Steve), Jonnie Chesser (Adam), Todd Currin (Natasha), Tiffany Abbott (Chad), Mandy Wohlfeil (Jake); ten great-grandchildren with two more due in March; and many other loving family and friends. In addition to his parents, his siblings, Elizabeth, Charles, Eloise, and Paul precede him in death.

Pallbearers will be Jamey Thompson, Todd Currin, Steve Porter, Chad Abbott, Adam Chesser, Jake Wohlfeil, and William Costner. Family and friends will be received on Saturday, February 25, 2017 at the Evangelical Methodist Church, 384 W 3rd Street, Linville, NC 28646 from 1:00p.m. until time of service at 2:00 p.m. The Reverend Ken Harper pastor of the church will officiate.

Pall Bearers will be Jamey Thompson, Todd Currin, Steve Porter, Chad Abbott, Adam Chesser, Jake Wohlfeil, and William Costner. Interment will follow in the Tanglewood Cemetery in Linville, NC. Family request memorial contributions in Jim's memory to the Leonardtown Church of the Nazarene, P.O. Box 1110, Leonardtown, MD 20650. Funeral arrangements by the Brinsfield Funeral Home, Leonardtown, MD and Reins-Sturdivant Funeral Home in Newland, NC.