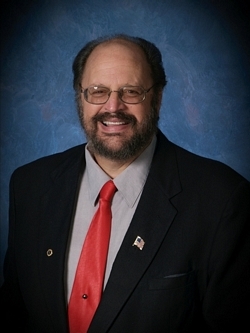 Chris Harry Soden, 65, of Lusby, MD passed away on February 18, 2017. Born June 5, 1951 in Cheyenne, WY, he was the son of the late James and Barbara Soden. He graduated from Arvada High School in 1969. Chris served in the United States Navy from 1969 until 1978 and served in the Vietnam War. He attended the Naval Nuclear Power School.

He married his wife Julie in Annapolis, MD on August 18, 1995. Chris was a procedure writer for Dominion LNG Plant for twelve years. He was a member of the Lions Club, the Boys/Girls Club, the United Way, the Citizens Advisory Committee, Habitat for Humanity and the Architectural Review Commission. He served as past president for the Chesapeake Ranch Association.

Chris is survived by his wife Julie; his daughter, Jaime Soden of VA; step-sons Adam Faggio of VA and Andrew Faggio of MD; three grandchildren; one great-grandchild; and his sisters, Christine Boyd of AZ and Connie Soden of CO. He was preceded in death by his son, Michael Shane Soden.

Family will receive friends on Friday, February 24, 2017 from 6:00 p.m. until 7:30 p.m. with a funeral service to follow at 7:30 p.m. at the Rausch Funeral Home, 20 American Lane, Lusby, MD 20657. Interment will be private. Arrangements by Rausch Funeral Home.