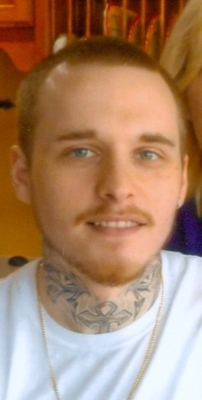 Joseph "Jo Jo" Warren Bryant II, 27, of Mechanicsville, MD passed away unexpectedly on February 18, 2017. Born in PG County on November 6, 1989 to Joe Bryant and Karen (Lindamood) Bryant. Jo Jo is preceded in death by his sister, Denise Finamore; nephew, Jonathan Maness; and grandparents, Margaret Lindamood, Doris Jean Bryant and Raymond Francis Bryant, Sr.

Jo Jo is also survived by son, Joseph Warren Bryant, III and his mother, Kiyoko Mika Posey; daughter, Harley Denise Bryant and her mother, Cheyney Manning; brother Mike John Finamore; sister, Dyanna Lynn Finamore; nephew, Hunter Thompson; and grandparents, Julia Anne Rogers, Charlotte Lindamood and Ralph "Sonny" Lindamood.

Jo Jo enjoyed cars, car derby's and riding motorcycles. He was an avid Washington Redskins fan and liked to collect tennis shoes. Above all, Jo Jo loved being with his children and took great pride in being a father.

The family will receive friends at Arehart-Echols Funeral Home, PA (211 St. Mary's Ave., La Plata, MD) on Wednesday, February 22, 2017 from 2PM to 4PM and 6PM to 8PM. A Funeral Service will also be held at Arehart-Echols on Thursday, February 23, 2017 at 12:30PM; Interment to follow at Trinity Memorial Gardens (3221 Mattawoman Beantown Rd., Waldorf, MD). In lieu of flowers the family requests donations be made for the care of Jo Jo's children (c/o Joseph and Karen Bryant, 37287 Tanyard Dr., Mechanicsville, MD 20659). Arrangements by Arehart-Echols Funeral Home.