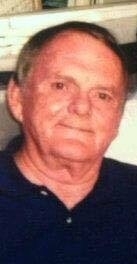 John J. Cooke Jr., 69, of North Beach, Maryland passed away peacefully on February 16, in the presence of his loving family. He was born on August 15, 1947 in Washington, D.C. to John J. and Louise (Schildknecht) Cooke. John was raised in Hillcrest Heights, Maryland and graduated from Surattsville High School in 1965. He later attended the University of Maryland. He married Kathleen Hardy Cooke on August 9, 1966. He loved his family and had many friends and will be greatly missed.

He was employed as a Machinist Apprentice, and later for the Automotive Business where he became General Manager of Ourisman Mitsubishi. He was in the Automotive Business for 32 years. John loved the outdoors and enjoyed his motorcycles, jet skis and boating. He also was a devoted Redskin, Orioles, and Maryland Terrapins fan.

He was preceded in death by his parents, uncles, aunts and cousin. John is survived by his daughter Michele L. Walker of Prince Frederick, Md., daughter Pam A. Wise of Chesapeake Beach, and son John J. Cooke, III of Owings, MD. Grandchildren, Jessica Wise, Michael Wise, Erica Killerlane, Claudia Killerlane and Great Grandson L.J. Nocenti. Also surviving are his sister Carol Embrey, of Church Creek, MD and his former spouse and friend Kathy Cooke, of Chesapeake Beach, MD. Arrangements by Rausch Funeral Home.