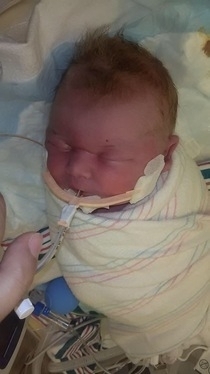 Camden James Wetklow, who was with us only three short days, was born on February 2, 2017 in Prince Frederick, MD.

He is survived by his mother, Megan Marie Wetlkow of Chesapeake Beach, MD; grandparents, Kevin Sr. and Theresa Wetlow of Chesapeake Beach and Richard Kershaw and Melanie Miller of Lusby; aunts, Rachel Wetklow of Chesapeake Beach and Ivy Fortner of Sunderland, MD and uncle, Kevin Wetklow, Jr. of Chesapeake Beach and well as many loving cousins. A private celebration of life is planned.

Arrangements by Raymond Wood Funeral Home.