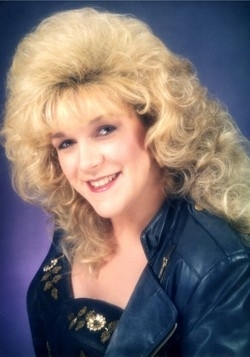 Rose Ann Latham, 52, of Chaptico, MD passed away peacefully on February 4, 2017 after a long courageous fight with MSA. She was born on November 19, 1964 in Leonardtown, MD to Martin Eugene "Gene" Latham and Peggy Joan Copsey.

Rose was a 1982 graduate of Chopticon High School. She went to work for First National Bank of St. Mary's. She earned her Bachelor's degree while working at the Bank. She stayed thru all the bank takeovers including PNC. Then she went to work for Cedar Point Federal Credit Union as a commercial loan officer. Sadly, she was forced into an early retirement due to her illness.

Rose was a loving person who helped many people. She has a great love of animals, and witty sense of humor. She loved her children and enjoyed taking them to the beach. Her family was her pride and joy and she loved to spend time with them.

In addition to her parents, she is survived by her children, Jessica Helen Reed and Bret Latham Reed; her life partner, James B. Reed; her sister Terri Lynn Johnson (William) all of Chaptico, MD; a special uncle, David Thomas "Tommy" Copsey of Mechanicsville, MD; and the light of her life, her very special grandson, Jonathan James Tennison, who always put a sparkle in her eyes. She was preceded in death by her maternal and paternal grandparents and her special aunt, Jennie Oliver.

Family will receive friends for Rose's Life Celebration on Saturday, February 11, 2017 from 2:00 - 5:00 pm at Brinsfield Funeral Home, 22955 Hollywood Road, Leonardtown, MD with a prayer service celebrated at 4:00 p.m. A Memorial Service will be held at a later date and burial.

Memorial contributions may be made to 7th District Volunteer Rescue Squad, Post Office Box 7, Avenue, MD 20609 or St. Mary's County Animal Welfare League, Post Office Box 1232, Leonardtown, MD 20650. Arrangements by the Brinsfield Funeral Home, P.A.