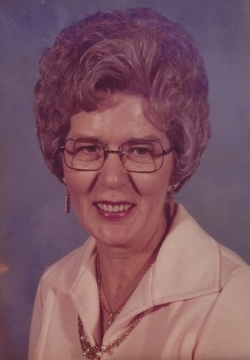 Mary Dowell Catterton, 95, passed away on February 3, 2017, at Kris-Leigh Assisted Living in Davidsonville, Maryland. Mary was born December 3, 1921 in Owings, Maryland to H. Wilson & Minnie C. Dowell.

On January 24, 1942, Mary married Albert "Eldridge" Catterton and he preceded her in death. Other loved ones to precede Mary in death were her dear sisters Clara P. King and Doris E. Moreland and her loving brothers James H. Dowell, H. Wilson Dowell, Jr., Lester B. Dowell, Charles E. Dowell, and Oliver W. Dowell.

Mary is survived by her children Barbara (Thomas) Stretch of Ann Arbor, Michigan, Steven (Jacki) Catterton of Fairfield, California, Patricia (Gene) White of Port Orchard, Washington, and A. Vernon Catterton of Miami Shores, Florida. Also, surviving Mary are six grandchildren and seven great-grandchildren.

Those who knew and loved Mary will remember her for her love of gardening, cooking, traveling, and her joy of being with friends and family. Arrangements by Rausch Funeral Home.