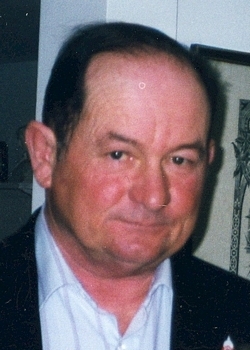 John Edward Ward, 71, of Huntingtown passed away February 2, 2017 in La Plata, MD. He was born May 11, 1945 in Prince Frederick to Willard Clifton and Beulah Estelle (Catterton) Ward. John was raised in North Beach and graduated from Calvert High School in 1963.

He joined the United States Navy in 1964, serving until he was honorably discharged in 1968. He was employed as a DC Fireman, Engine 6, retiring in 1978. He worked various construction jobs after retiring from the fire department. John loved being outdoors, hunting, fishing, camping and listening to bluegrass.

He was preceded in death by his parents and a son John E. Ward, Jr. John is survived by son Joel "Joey" Ward, Sr. and wife Kim of Huntingtown, his fiancée Margaret Dyar of Huntingtown and grandchildren Joel L., Jr. and Brandon L. Ward. Also surviving are siblings Carolyn Croson of York, PA, Peggy Hooker of Henderson, NC, Debbie O'Quinn of Annapolis, Willard C. Ward, Jr. and wife Carolyn of Chesapeake Beach and Robert E. "Wayne" Ward and wife Dawn of North Beach, as well as numerous nieces and nephews.

Arrangements by Rausch Funeral Home.