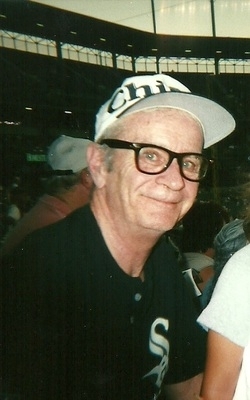 Harry William James passed away peacefully at Charlotte Hall Veterans Home on Monday, January 30, 2017 of complications from dementia. He was born on June 4, 1947 in Belvedere, IL where he was adopted by his loving parents Paul and Helen James. Harry graduated from Dixon High School in Dixon, IL in 1965 and from Sangamon State University in 1976. Harry is a veteran of the Vietnam War where he served in the Navy. He lived most of his life in Dixon, Il.; Mesa, AZ.; and Baltimore, MD.

Harry is survived by his daughter Heidi (Adam) Gonzaga, his granddaughters Alexis and Addison, his brother Patrick (Theresa) James, and his ex-wife Mary James. Harry was a loving and caring father, grandfather, and friend.

Harry enjoyed politics, reading, and many different sports. He loved nothing more than watching his daughter Heidi play basketball. He was her #1 fan!!! After her playing years were over he loved to watch college basketball (Fighting Illini), pro-football (Chicago Bears), but most importantly he loved to watch his beloved Chicago White Sox!!! He got great joy out of going to one of the games of the Chicago White Sox World Series Championship in 2005.

A special thank you to Charlotte Hall Veterans Home for their love and care!! A special thank you, also, to Hospice of St. Mary's for their love and support. Service with military honors will be held at a later time. Arrangements by Brinsfield Funeral Home.