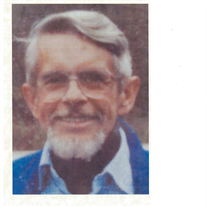 Donald Crawford, of White Plains, Maryland died January 27, 2017 after a brief illness. He was a retired Army Sgt First Class and Prince Georges County Chief Construction Inspector.

He is survived by his wife of 57 years, Marjorie and children Cheryl, Diane, Steven, Linda an Sam Peters and Dean an Patty. In addition, he has 5 grandchildren and 4 great grandchildren.

In lieu of flowers the family requests contributions be made to Charlotte Hall Veterans Home in Charlotte Hall, Maryland. Arrangements by Raymond Funeral Service.