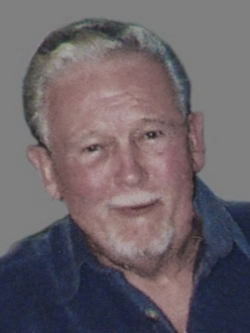 George Lee Allison, 81, of Lusby, MD passed away peacefully surrounded by his family on January 26, 2017 at the Burnett Calvert Hospice House in Prince Frederick, MD. George was born on August 17, 1935 in Washington, DC, the youngest and second son of the late Harry and Sophronia Allison. He grew up in Brentwood, Maryland during the war years in the house that his father had built.

Like his dad, he was good at woodworking and became a carpenter's apprentice at the age of 17. He was a master cabinet maker by the age of 28. Brentwood was his home until moving his family to Calvert County in 1969. Once settled in Calvert County, he continued to work as a union carpenter, making the long commute to DC until starting his own successful construction business in the early the 1980's. He retired in 1995 at the age of 60.


In his younger years, George enjoyed fishing, biking, running, rowing and boating. He especially loved to teach newbies how to water ski. He was a free-thinker and an avid reader who believed in researching for himself rather than relying on authority or popular opinion. An early organic gardener and health advocate, he was generous with his knowledge, his experience and the books that had influenced him.

After retirement, he used his free time to garden or work in his shop. He could make anything out of wood: clocks, dollhouses, skis, bowls, furniture, even door locks, all came from his talented hands. George was an uncompromising man who believed a thing was only worth doing if "you're gonna do it right". Lewy body dementia made the final year of his life a trial, but he endured it with typical toughness and humor. He was a man who was straightforward, honest, and never failed to speak his mind. His standards and spirit will be hugely missed by all those who loved him.

He is survived by his brother, Harry Stafford Allison; his significant other, Jan Yoshimoto; daughters, Laura and Nancy Allison; 3 grandchildren and 3 great-grandchildren. A visitation with the family will be held on February 4 from 2:00 pm to 4:00 pm at Rausch Funeral Home, 20 American Lane, Lusby, MD 20657. Donations may be made in lieu of flowers to Calvert Hospice http://calverthospice.org or the Lewy Body Dementia Association https://www.lbda.org. Arrangements by Rausch Funeral Home.