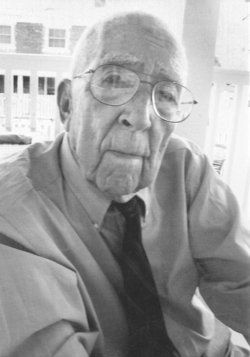 Marston Edward Husmann, (Mark), age 87, of Leonardtown, Maryland passed away peacefully on January 26, 2017 with his loving family by his side. Marston was raised in Backus, Minnesota by his mother Lula Husmann and stepfather Henry Husmann.

He was married to Rosalie Consetta Granata for 57 years until her death in October, 2012. He has been married to Mechelina (Maggie) van der Veur since 2014. He was a proud member of the US Navy from 1947 to 1969, and served as a Master Chief Petty Officer. He was an instructor at the Harry Lunberg School of Seasmanship, and his tenure as a civil servant ended his working years. Mark was a passionate community volunteer; he worked in hospice and was in fact, honored as a hospice "Volunteer of the Year." He volunteered with several churches, and was a beloved adult education instructor.

Marston is survived by his wife Mechelina van der Veur, his sons Richard Henry Husmann (Sandy), Donald Joseph Healy (Janet), and stepson Egbert (Bert) Frowein (Kim). Mark is also survived by his grandsons, Robert Andrew Healy, Richard Jesse Husmann (Melissa) and James Michael Husmann, along with his brothers Richard Husmann (Kathy), and Larry Husmann (Ruth). There will be no services. Arrangements by the Brinsfield Funeral Home, P.A.