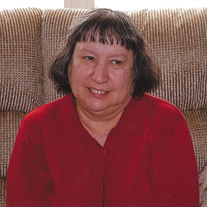 Mary Jane Boarman, 73, of Newburg, Maryland died January 25, 2017 at her residence. She was the daughter of James Wise Boarman, Sr. and Mary Maria Muscolino Boarman. Mary Jane was a 1962 graduate of La Plata High School and a member of St. Mary's Catholic Church (Newport, Maryland). She loved her cats and was a very loving and gentle person with no complaints.

She is survived by her brothers, Charles R. Boarman and wife Winifred, James W. Boarman and wife Janice, David C. Boarman and wife Janice; her sisters, Grace A. Morrill and husband John Jr. and Iris Laura Evelyn Brasher; and her caregiver, Kimberly Smith. She is also survived by many nieces and nephews.

Friends received on Monday, January 30, 2017 from 10AM until time of Mass of Christian Burial at 11AM at St. Mary's Catholic Church (Newport), 11555 St. Mary's Church Road, Charlotte Hall, Maryland 20622. Officiated by Father Michael Briese. Interment to follow in the church cemetery. Memorials in Mary Jane's name are asked to American Diabetes Association or the Charles County Humane Society. Arrangements by Raymond Funeral Service.