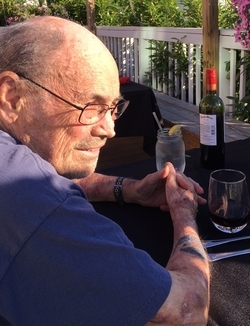 James Anthony Kunkle, 88, passed away peacefully on January 22, 2017. Jim was born in 1928 in Philadelphia, PA and longtime resident of Solomons, MD. He is survived by his loving wife of 31 years, Mickey, and sons Jim and Richard, and their wives Regina & Maryam. He also leaves behind brothers Earl and Robert Kunkle. He was brother to the late Margarette, John, & Richard Kunkle, and Elizabeth Scott. He was father to the late Susan & Steven Kunkle. He was uncle to Liz Longabucco & Sandy Cavanaugh.

Loving grandfather of Kevin and Kathryn Kunkle; and stepfather to Jay, Mark, Matt & Mona Converse & Sean Hamzehee. Loving step-grandchildren include Josh, Jay, Rachel, Stuart, Taylor and Austin Converse. Jim worked as an electrical engineer and patent attorney at IBM for 40+ years, and had many friends in the U.S. Patent Office. He was an avid golfer most recently at Chesapeake Hills Golf Course.

A private ceremony will be held with a memorial to be set at a future time. In lieu of flowers, we kindly ask a donation be made to the Calvert Marine Museum. Arrangements by Rausch Funeral Home.